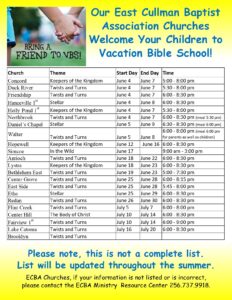 Below: Decorating/ game idea from Antioch Baptist Church VBS Director, Ann Wright. Larger board is a display board purchased at The Dollar Tree. The smaller domino is a cake board from Walmart. Round shapes were cut using diecut machine at the East Cullman Baptist Association Ministry Resource Center.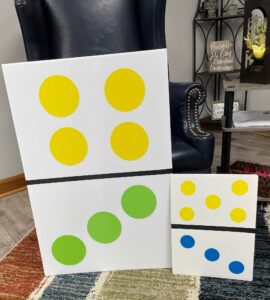 Below is the list of die cuts at the
ECBA Ministry Resource Center for your use.
Bring your own paper or craft foam sheets and
cut out what you want to use for your VBS or
for other church projects.