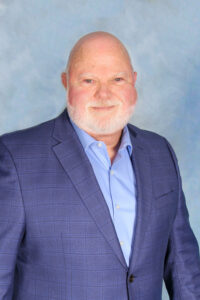 Randy Makemson, Associational Missionary
Randy K. Makemson was born January 2, 1956, in Cullman, Alabama. After graduating from Fairview High School, he attended and graduated from Clarke College, Newton, Mississippi in 1979. He finished his Bachelor Degree at Mississippi College, Clinton, Mississippi with a major in religion in 1983. He attended New Orleans Baptist Theological Seminary from 1989 through 1991.
Brother Randy married the former Brenda Bradford of Philadelphia, Mississippi. They have two children, Jason and Jennifer. Jason graduated from Wallace State, Hanceville, Alabama, December 2004 and is married to the former Kayla Steele. Jason and Kayla have three daughters, Claire Lynn Makemson born October 2012, Caroline Jewell Makemson born April 2015, and
Camryn Hope Makemson born September 2021. Jennifer graduated from Athens State University, December 2011 and is married to Jeremy Calloway. They have four children, Emily Faith Calloway born September 2014, Eli James Calloway born August 2016, and twins Ethan Jeremiah and Evan Matthew born October 2022.
Brother Randy served as Church Activity Director for the summer of 1980. Since January, 1981 he has pastored five churches. In these twenty-four years, he pastored Good Hope Baptist Church, Springfield Baptist Church, and Elim Baptist Church. These churches were in Mississippi. In July, 1991, he moved to Cullomburg Baptist Church, Alabama before coming to Faith Baptist in Cullman, Alabama in 1993. He accepted the call from East Cullman Baptist Association to serve as Director of Missions in October, 2005.