WSCC Baptist Campus Ministries is a partnership ministry through donations and support from both East Cullman Baptist Association and West Cullman Baptist Association. The BCM Steering Committee works with the Student Campus Pastor. Korey Cowart is currently serving as Student Campus Pastor.
https://www.facebook.com/WSCCBaptistCampusMinistries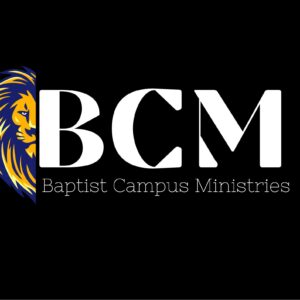 BCM Annual Report 2022-2023
In the past year, the BCM has seen God do tremendous work in the lives of college students. As with any year, this one has had its challenges, yet the Lord has continued to work.
Bible Study:
Our Sunday night gatherings have been one of our strongest components of the ministry. Gathering regularly for worship, bible study and fellowship has been an enjoyable thing for our students. We have tackled some harder topics and questions in strengthening students' knowledge in apologetics. Some of the topics covered included, why we can trust the bible, how to battle sexual sin, the existence of God and how to trust God in suffering. We believe that grounding our students through a biblical lens on these topics, will help them as they walk through one of the most difficult stages of life to represent Christ in. More recently, we have begun a series through the documentary, American Gospel: Christ Alone. The documentary is a challenge on if our understanding of the gospel is accurate and if the gospel being preached in many churches today, is the biblical gospel. While a deeper subject, there has been an encouraging amount of discussion as we dive into the film. So far, we have covered ideas such as moralism and prosperity and the negative effect that can be had on the gospel. Covering deeper topics and answering hard questions is typically not the best approach for quicker growth. However, we've noticed that more students are actually interested in the deeper things rather than the attractional as we've seen new students join our ministry this past year. We are encouraged by the fruit of our bible study time and are hopeful for the next year.
Outreach & Fellowship
Another area we've seen growth is in fellowship and outreach. We have been able to gather outside of bible study and enjoy life through community with one another. From having game nights to bowling to simply having lunch or dinner together, there has been much fun had that has been edifying for us. We have also had the opportunity to be on campus and meet several new students and promote our ministry on campus. We've made several contacts this way and are looking forward to making more in the coming year. One of our biggest outreach events of the year was our BCM Church Fair for students of Wallace State. Our aim was to invite students who were new to the area so that they could find a local church to be plugged into. We were blessed to have between 30-35 students attend and check out five local churches. We also enjoyed a time of worship together through singing and a short message on gathering with other believers in a church body. We look forward to continuing this in the years to come and finding students whom the Lord has handed us to connect them to gospel preaching churches.
The Lord has done things that only He can do in the past year through the BCM. We are thankful and grateful for the results that we have witnessed and are praying for an even more fruitful year to come. All glory to God.